Want to optimize your website for more traffic?
It's a competitive world out there, and if you want to improve your chances of your website being found on the first page of a search engine results page, you need to implement a good SEO strategy.
Why your website need SEO?
Many people trust the first search result they see for a keyword or search term when they punch it into search engines like Google. Likewise, they see companies that rank well on search engines like Google as reputable. So by doing SEO, your website becomes a brand that can be trusted.
Organic search results cover more digital real estate, appear more credible to savvy searchers, and receive way more clicks than paid advertisements.
Aenean hendrerit laoreet vehicula. Nullam convallis augue at enim gravida pellentesque.
SEO has a global reach and can even provide dynamic translation and localization that can bring in new and unexpected customers from all corners of the world.
SEO accounts for a large chunk of a site's traffic, which means that there can be more conversions. Whether you want to get your site visitors to make a purchase, subscribe to your newsletter, or share your content on their social media handle, SEO paves the way for it all.
We Execute Where the Competition Falls Short
TrioFlare Solutions takes three things: Expertise, communication, and execution. When you can't deliver on all three, the results usually disappoint. That's why the directories and fast-talking call center reps make promises they can't actually fulfill. Market Hardware is the answer.
Why Choose us
We are expertise in Developing and improvoing your website to increase revenue, attract new customers, convert leads into sales and generate customer loyalty.
TrioFlare sets goals for each client project and then makes proper plans and strategies to hit these goals in a specified time period. We map out every plan after conducting thorough market research on the customer's brands and offerings.
We deliver quality results by optimizing each & every part of our process.
SEO Services
what you get: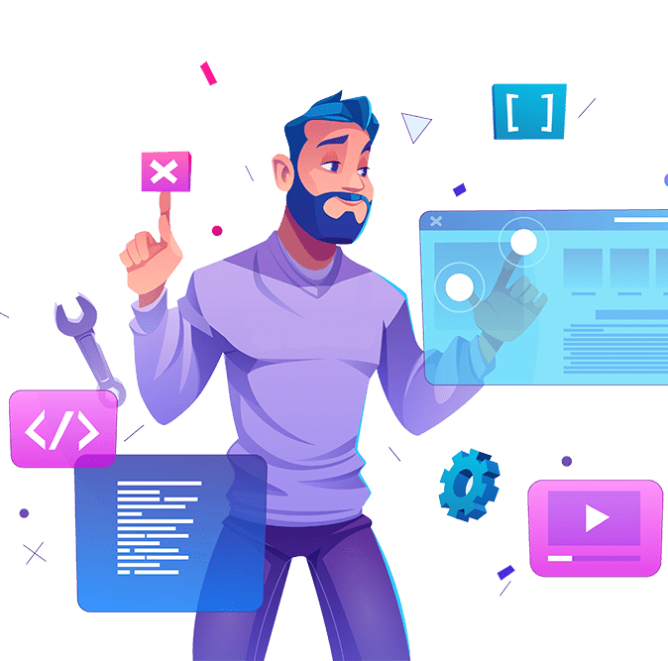 ✅ Google page Experience Health Score
✅ Fixing Website Page Errors
✅Sitemap Generation
✅ Schema markup
✅ HTTPS Setup
✅ Fixing Mixed Content
✅ Internal links optimization
✅ Keyword research and selection
✅ Predictive keyword analysis
✅ Meta tags (Title & description)
✅ Image optimization
✅ Header Tags Optimized
✅ Few other optimizations
we've got answers
Frequently asked questions